We began a new schedule at the beginning of this school year. Everyone's been asking me about it, and its a little hard to explain. BUT, if you're looking for a way to spice up your homeschool, this is it!
Why?
We have always used the usual public school schedule, mainly because daddy was a teacher and it worked for us to be off school when he was. Daddy no longer teaches, and last summer, amidst a drought and 100+ temps, my kids sat inside day after day because it was just too miserable outside, except for brief moments in the pool.
Why am I doing this to my kids? In April, September, and October, when the temps here are comfortable and the days are long, we are stuck inside working. I sat down with a calendar and highlighters, and started thinking.
I thought about the year: holidays, weather, special events. I allow more time off for those occasions. We are doing a total of SIX 6-week sessions, allowing to log the legal amount of hours for our school work. Between each session, we take a break. Sometimes only a week, sometimes a whole month-again based on the important things going on in our lives.
How?
You will need:
Highlighters

(affiliate)

School Calendar

(printable): school calendars typically start in July or August and go through May of the next year.

Current calendar to see when holidays and special events will occur
Print a few school calendars (I like to have extras) & start highlighting holidays and any planned vacations, appointments, events that you plan to attend in the coming school year. I used a yellow highlighter to indicate "days off" and a green highlighter to indicate "days in school".
If you have space on the side, like the calendar below, write in extra information, events, or monthly homeschool themes to remember.
Determine School Sessions
Six, 6 week sessions will make for a 36 week school year...that's 180 days of school. That's more than enough for us! Plan to have at least one week off between each session.
You can see we planned longer vacation days in April, October, and December. It's what worked for our life, and why we love the flexibility of homeschool!
How's it going?
We started our year in August; this is March. We are getting more done this year than ever before! We have finished a whole History and Science curriculum by January. The way I have it planned out, we should actually get close to finishing the entire Abeka math curriculum by the end of our year. If you're familiar with Abeka, you know that is an amazing feat! No, finishing curriculum has never been a goal for me, and I don't judge effectiveness by it, but its just an odd thing to even think about getting this much in.
We started school the week in August, and are currently working our way through the months. You can see I wrote ideas for special activities off to the sides of the calendar. July 24, 2013 will be our last official day of the year. We will probably take just a short break and start right back in August, because August is a pretty miserable month (weather-wise) here in Missouri. I'd rather be inside in August, and outside in September or October!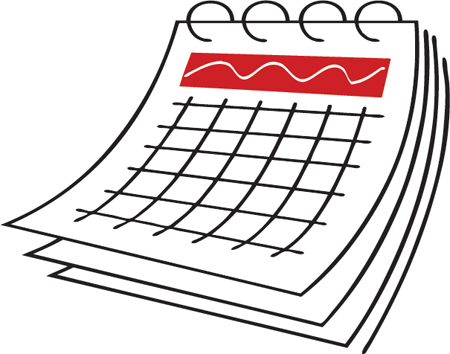 My sixth grader loves our schedule and looks forward to the breaks. I had him sit down with me in the beginning and help plan our schedule, so he had a hand in this too. This has been a really great year of learning for him. It seems like you have those great years, then you have those okay years. With God's guidance we made some great curriculum choices, and our schedule has pushed us over the top.
It's not for everyone, but might be worth a try if you're looking for something different.

Here's a recap of instructions if you're thinking of trying this:
1. Print out a year long calendar. (you may want to print extras in case you mess up-don't ask me how I know...)
2. Make a list of important dates, holidays, & preferred long breaks for the year.
3. Highlight each 6 week session in a certain color.
4. Make sure your plan meets state requirements.
To every thing there is a season, and a time to every purpose under the heaven. Ecc. 3:1
Lets use the time God has given us wisely!